Hey Toribash! So, over a series of complex social experiments and an experienced eye for stupidity, I've noticed a recurring trend in the general forum and ingame population. My question to you guys is: why are people who actually play the game so stupid? I decided to undercover (seeing as I'm a huge celebrity) to test my [obviously correct] hypothesis. The usual outcome: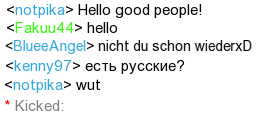 or, alternatively...

Not only is there a clear lack of human morality (and the inability to communicate), but also just a general undertone of stupidity…why is that? Well, let's investigate, shall we? Now, the obvious anticipated speculation regarding my hypothesis would probably have to do with these users' ages, and that could be one of the many probably causes, but I have a different take on it. Well, not really, frivolous and seemingly dumb interactions from people similar to the ones listed above, could be correlated to social experience (in Internet standards) and other retarded habits acquired with introduction to it. With further exposure (most of the time, but sadly not always), these former pieces of mentally dysfunctional troll-bait will become outstanding citizens of our fine community!  Just watch, that semi-retarded user with a reference to pre-adolescent pop culture surrounded by multiple x's persistently trying to sell that marine blood in that judofrac tourney will become an intelligent, contributing Toribashian in due time! Well, that's all for now, send me a message if you want me to rant about a particular Toribash-related subject. So long!
~pika
One Response to "The Relationship Between Ingame Users and Stupidity"