Archive for the 'Toribash' Category
In a world, where nobody knows anybody, there is one stand alone person. One person that is going to introduce one man, to the public…
What's up guys! So most of you already know Shmevin from his instant "fame" as an Item Forger. He just kind of popped out of nowhere if you are not familiarized with current duelers in-game. Today I interviewed him so you would get a better idea of who he is and what he is doing:
Shmevin: Hello.
Beta: Hey shmev, ready for the interview? Don't be frantic if I go a little afk. I'll be right back if I do.
Shmevin: Sure, I'm ready.
Beta: Okay. Lets get this started. First off, this interview is all about you. You and what you do as an Item Forger.
Beta: So most of you know you as a dueler, what urged you to apply to be an Item Forger?
Shmevin: I applied for Item Forger because I loved everything they released, and I wanted to have an influence in new items and events on Toribash.
Beta: So it says that you are the Event Planner… Are you planning to host huge events hosted by the Item Forgers anytime soon?
Shmevin: We sure are. If you saw the hype video and poster included in the Magma release thread, and the Ukayden banner that was put up 4 weeks ago, you can tell something big is coming.
Beta: Want to give any hints for the people reading this blog? eh eh .
Shmevin: I don't want to disclose too much important information, but it will be an event of a large scale. I'd like to say it is as big as the Toribash World Championships, but that sounds like I'm bragging. We are also planning on releasing a new hair that is themed towards the event.
Beta: Centurion possibly? Aha, don't answer that, mostly because this is strictly based on you.
Beta: Now, it also says you are the in-game event hoster, are you planning to host an in-game tourney for each new release? Or just host more in general?
Shmevin: We probably won't host an in-game event to sponsor every release. However, I have hosted events in which the prizes are Item Forger releases. Our job as Forgers are to make new items, not necessarily to replace the Game Masters.
Beta: Alright, cool cool, now how about that Manager position?
Beta: How exactly did you fall in that so fast, since you are a new Item Forger?
Beta: What exactly does it entail?
Shmevin: Manager doesn't mean I am the manager of the Item Forgers, it means I manage events. That does seem a little confusing when you look at the Item Forger thread, doesn't it?
Beta: Quite, should ask jusmi or some mod to change that for you. Would make a lot more sense if it was stated.
Beta: Well this has been quite fun. Anything you would like to tell the general public so they know a little more about you?
Shmevin: I'm a pretty open and playful guy, honestly. I know my identity as a dueler usually gives me a negative connotation among the ingame community, but who I am as a person is far from bitter and or ruthlessly efficient as some duelers are. I plan on making the in-game community more fun and entertaining with my position as event hoster.
Beta: Alright! Sounds good man, thanks for your time:)
Beta: You look pretty sexy in that purple babe.
Beta: See ya around.
Shmevin: Bye bye.
So there you have it people of Toribash! That's Shmevin, one of the newest Item Forgers. Sorry it took so long to get this interview out, but here it is. Stay tuned for more information on the event that is going to be 'huge', as Shmevin says. Have a great day!
What's up Toribashians?!?
So lately, as most of you already know, there has been an activity drop in the GM Trials. (GM = Gamemaster for people that are new to the forum) So a lot of us tend to ask questions such as: "Why are they still Trials? Why aren't they just booted?" Well, today I decided to find that out by trying to get the inside scoop from EJM:
Beta: Hey EJM, ready for the interview?
EJM: You bet
Beta: Okay, so I am going to keep this strictly on the subject of GM Trials. If I go afk for a second, don't worry. I'll be right back.
Beta: So lets start this off. As most people know, GM's are supposed to be quite active. Not to stray off the subject, we are keeping this strictly towards GM Trials, why are there still trials when they havn't been active for Weeks?
EJM: If you don't see a trial working doesn't mean they aren't active, there's more to being a GM than sit in-game hosting a tourney all the time
Beta: Well, what about the trials like Fivah and Kevin?
EJM: If that's not the case, then these trials have real life issues/exams/work to attend to
EJM: We prefer not to go in detail with particular trials
EJM: Let's keep things in general
Beta: Alright, what about the trials that have been inactive for 2-4 weeks. Shouldn't GM's be actually active. I understand a few days, but what stops them from going inactive in the future for a large period of time.
EJM: Nothing does, but if you currently have to go on aa journey to find your kidnapped loved one far away, a journey that takes 2 to 4 weeks, we can't stop you now can we
EJM: They just need to actually mention that they will be missing, which they already did
EJM: The other ones who didn't get/got the boot
Beta: I see. So do the older trials, for example, Teague. He's been a trial since somewhere in December if I remember (Not trying to pick out individuals, just an example), do they have just as much of a chance the newer trials have?
EJM: All trials have equal chances, it's just a matter of who finishes the job the way we want them to
EJM: Think about it as a yes or no question
EJM: If they answer right, they get in, if not, they don't, it's as simple as that
EJM: However, some trials take longer to answer than others
Beta: So this summer, are the trials planning to be more active and host more things with full GM's?
EJM: Well we can assure a boost of activity each summer
EJM: But only time will tell if the trials will actually be the ones boosting the activity
EJM: Or just us
Beta: Okay, one last question. How do you feel about the group of GM Trials as a whole?
EJM: By that, do you mean the general idea of trials GMs? Or the current group of trials we have?
Beta: Both in a sense.
EJM: Well it's pretty self explanatory really, trials are there for us to know if they qualify or not, and we wouldn't have accepted our current trials if we didn't see potential in them
Beta: Alright! Seems like this pretty much wraps it up. Anything you would like to say to the people that read this blog? Any leaks or hints (That of course won't get you in trouble).
EJM: All I have to say is don't bother us anymore, we never liked doing what we're doing, we only do it for the mo… uuh, oh nothing actually, ignore what I just said
EJM: Have fun playing the game guys, and stay out of trouble
EJM: I should put a thumbs up here but IRC doesn't handle that
Beta: *Thumbs up*
EJM: o/
Beta: Aha, alright thanks EJM
EJM: Any time
Alright, so if you read through that fully, you should be able to understand why GM Trials are inactive but still trials. Hope this answers most of your questions about the trials and if you think you have what it takes to be a GM, you can send an application to any current full GM or Smod.
Hope you all enjoyed this blog, have a great day and remember… GM's secretly don't like their job, shhhhh…
Hello Toribashians!
Lets start out by congratulating CoKe and Shmevin, for they have both recently become full part of staff. No longer trials! CoKe is working as a dirty undercover soda for those GM's, and Shmevin… well, I don't know what he is doing… Nothing?!? Maybe not! Shmevin is now a full Item Forger. He is looking pretty sexy in the purple. I like purple…
So, moving on to the real purpose of this blog. Hairs in Toribash. Recently people have been getting really excited over the new hairs that are being made in Toribash and have been putting many ideas in the Item Forgers News thread, which can be found here. Here is some inside news with Yoyo:
Yoyo: hey
Beta: I'm going to ask you a few questions that are strictly on hair, since hair seems to be the most popular and most wanted thing from Item Forgers. If that's okay with you ofcourse?
Yoyo: of course
Beta: Okay, to start this off, are hairs the most trouble to make in Toribash? What I mean is, is it hard to determine if the people would like that hair style?
Yoyo: it depends
Yoyo: it usually starts with a small discussion about certain hair style
Yoyo: if someone else agrees, then we usually forge it
Yoyo: even if it stays non-released for a long time
Yoyo: like a bunch of currently existing hairs
Yoyo: we never really know if people will like it or not
Beta: Ah, okay.
Beta: Do the Item Forgers take every idea for new hairs into consideration?
Beta: Such as the ideas posted on the Item Forgers News! Thread?
Yoyo: we read every post in that thread
Yoyo: every non-new-colour suggestion usually gets a small discussion in our private skype convo
Yoyo: most hairs are just inside ideas though
Beta: Do you all discuss each idea on your private board or just the best ideas?
Yoyo: we mostly use the skype convo
Yoyo: it depends on what the idea is
Yoyo: but most of them get talked about
Yoyo: the private board is the place hanz0 uses to scream at us for doing stuff
Beta: Ahaha. Okay, so, last/last few questions. You don't have to answer these, but might be nice if you gave a hint . Just as long as it won't get you in trouble.
Yoyo: (next question?)
Yoyo: alright, go ahead
Beta: hampa is currently wearing the Centurion hair. Which appears to just be an extended version of the mohawk in my opinion. Is there any hints on the release date?
Beta: Is it going to be coming out next?
Yoyo: …I'm not really sure
Beta: Still in discussion? Or not really sure if you can state that?
Yoyo: it is on the shop for 50 usd, but that one is broken and doesn't show up for some reason
Beta: ah
Yoyo: the one hampa is using is a different version-ish
Yoyo: we should fix that though
Yoyo: I'll have to talk with hampa
Beta: Oh, okay. So one last thing. In my opinion, I like the spiky hair the most. What's your favorite hair?
Yoyo: my wobbly devil horns
Yoyo: also, we just got static hairpieces added to the hair forger
Yoyo: so interesting stuff will be coming out of that
Yoyo: (unwobbly devil horns)
Yoyo: also, jusmi's current hair is pretty neat too
Beta: Hmm, I like your hair. jusmi's hair seemed to disappear for me, it was sort of like Sonic The Hedgehog right?
Yoyo: he said something about dragonball
Yoyo: I'm not quite sure
Yoyo: but yes, looks kind of like sonic
Beta: Okay, thanks for your time man. Anymore secret hints that you would like to state;) Or leaks? eh eh?
Yoyo: hmm
Yoyo: solax was working on a neckbeard
Yoyo: still have to check it out
Yoyo: but it sounds different from the current hairs
Yoyo: that's really all that I can leak
Beta: Thanks man:) I'm sure the people will love it.
Yoyo: lets hope so
Beta: If not, hanz0 can just yell at you in the private board
Yoyo: you get used to it eventually
Beta: Haha, well anyways, thanks a lot. Really appreciate your time:)
Yoyo: thanks for the interview, too
Okay, so there you have it folks. Some news on the hairs and a few leaks, if you would like to see these hairs and don't know how, just go in-game and type: /dl hampa and then /lp hampa … You can also do that with the other members of the Item  forgers, such as Yoyo and his devil horns. To submit some ideas to the Item Forgers, just click here.
That's it for right now, hope you all enjoyed reading this post and have a good day!
What risk would you take to get 1,000,000 ToriCredits? Would you risk gambling your items and already existing tc? Would you risk stealing textures or plagiarizing art? Would you risk scamming innocent users in the market place? How about risk getting banned?
Getting banned is probably one of the most feared things that can happen to you in a game or forum. Not just not being able to play but the shame and scrutiny that follows. In the event "Deadly Game" banning is used as the equivalent of death if you fail certain tasks. But what is the Dealy Game you ask! It is an event put on by RuBash. Toribash's Russian community. Personally I wouldn't go anywhere near it. The basic details about the event say this much:
It's a mostly forum based game where you have to carry out different tasks.
It's sponsored by hampa.
The losers will get a ban depending on what round they lose on.
There is only one winer and the prize is 1 million ToriCredits.
Just under half of RuBash's funds for this year went into this event.
More details you say? But that's all that it says! If you want the full story, check here and here.
But what specific tasks do we have to complete? I hear you exclaim again. That's really all it says. An example was given which goes like so: "Read texts on the previous letters of the alphabet." You know what it means? I sure don't.
And here's some food for thought. Have you seen how many users have signed up so far? Now recall what the event page says. "Only one winner." Therefore all the others will be losers. Meaning, everyone who signed up except for one user will end up with a ban of some sort. :/ Oh, and did I mention that once you've signed up, you can't withdraw your application? Read all the information carefully before making a decision to enter or not.
Summing up, to me this event falls just short of the category: The cake's a lie. Do a list of tasks you know nothing about and succeed=Get tc. If you don't really care about being banned and just want to make some money, be my guest. But beware that the chances are not in your favor.
So here we are again. One of the most famous community events is back. The GM's are promising to show us a massive tourney that is involving  a large amount of players, who are practicing hard to show their skills. But what will the toribashers fight for this time? Looking for a more detailed answer to that question, I had a talk with Uric – one of the GameMasters that are going to promote this year's  Olympics.
While interviewed, Uric revealed promissory details regarding the event.  And made it even more certain that this tourney will be enthusiastically discussed.
<sidvicious> The Tori Olympics are a well known tradition in the game community. Can we, toribashers, expect big changes in this year's competition?
<Uric> In all honesty. I didn't even compete in the Tori Olympics prior to this. So I would have no idea if it will be different or not.
<Uric> However, we have had some spectacular mods made for us by the toribash mod team.

<Uric> Specifically for this event.
<sidvicious> I see
<sidvicious> and we can notice some players are having some problems regarding the new mods, some of them even say the mods aren't working. And according to a post you made in the T.O thread, you're working to fix those issues. Can you tell us what issues are those? Will them, somehow, trouble the competition?
<Uric> No they will not.
<Uric> The thing is that the mods were named "TOP_(olympic mod name)" When they should have been named "top_(olympic mod name)"
<Uric> The capital screws up the mod somehow. But, if you manually set the mod ingame "/set mod top_(modname)" as opposed to selecting it yourself from the mod list. It will work.
<Uric> All the GMs know how to do this, so whenever a tournament is hosted in one of these mods, so long as people have them downloaded and in theiir mod folders. It should work fine.
<sidvicious> To assure a peaceful and organized gaming, the GM's must have their eyes wide open, specially in a tourney of such magnitude. Will the community count with new safety means from the GM? Like heavier punishments for rule-breakers, etc?
<Uric> I don't see any reason for the punishments to be any greater if somebody breaks clear rules. We have set rules that cover all events we host. If they are broken, the same punishment will be given.
<Uric> No point in bumping them up over a title of an event. ;o
<sidvicious> Indeed. How are the GM preparing themselves for the task?
<Uric> Our board is absolutely full of props and side events. At the moment we are putting the finishing touches on them all.
<sidvicious> Well thats great news
<Uric> Atop that, the MagicalSack (the GMBank) has been fully restocked with over 1,000 items that are worth 5-50k.

<Uric> Each.
<sidvicious> Are you optimistic about the crowd's reaction? do you think people will "enjoy" this tourney more than the other ones?
<Uric> That's the idea.
<Uric> If the public do not enjoy the massive events we host as a team, there is really no point in us being around.
<Uric> So yeah, we have to stay optimistic. And seeing as it has it's very own unique mods. I'd say the feedback will likely be better than it was for events prior to this.
<sidvicious> And a final one, Uric. In a Clan League event, we once witnessed the introduction of a new color, 'Alpha Imperial'. Will we have something similar this year? Like the actual creation of a new item, or achievement?
<Uric> The Clan League is being run by the Clan Events Team.
<Uric> GM have nothing to do with it aside from supervising some of the matches.

<Uric> But you've picked the right guy, because I manage that team too. ;o
<Uric> The prizes are going to be huge. I will not state any ideas we've had yet, because they may not happen. But. We are talking massive.
<Uric> So it is definitely worth fighting for.
<sidvicious> Perfect
<sidvicious> Uric, thanks for your time
<sidvicious> the Blog thanks
<Uric> o7
There is no specific date for the beginning of the events. The GM will host one at a time, both ingame and in the forums. Stay tuned to the online servers, and good luck!
Hi, I decided to make a simple tutorial about scam prevention. They happen frequently and I am sure most people have encountered a scammer and successfully managed to avoid them. But there are enough people who do not have the experience to determine a fraud attempt.

Dealing Ingame
Most scam attempts happen ingame.
In fact, I have hardly ever seen any scams that did not happen ingame.
So when you do negotiate ingame, be aware that the chances that you are getting scammed are significantly higher than anywhere else (unless you are the scammer of course, in that case: duck you).
Here is a hint for all of you: DO NOT DEAL INGAME. Just don't. It's safer.
If you still have the urge to deal ingame take screen shots of the entire conversation (hit the f8 button frequently, or FN + f8 if you are using a Mac) so we can help you if you get scammed.
Double check each transaction
Whenever you are arranging a deal, no matter with whom, check their credibility.
Most scammers do not possess the items/tc they are offering.
• Check their TC and Qi count.
Most scammers are lowbelts (alts) with a low post count and a low belt (usually below brown).
Just use this link to check it. Simply replace "NAMEHERE" with the user's name you want to check.
http://forum.toribash.com/tori.php?username=NAMEHERE
or when you are using the forums just click on the button.
• Check their deactivated and active inventory.
To do that either use following links. Simply replace "NAMEHERE" with the user's name you want to check.
Deactivated inventory: http://forum.toribash.com/tori_inven…rname=NAMEHERE
Active inventory: http://forum.toribash.com/tori_inven…AMEHERE&sid=-1 (yes, you will have to add &sid=-1 at the end)
or when you are using the forums just click on their username and the respective option in the dropdown menu.
Account trading and transactions with real money
Everyone knows that people are selling their accounts.
Account selling is prohibited, according to hampa. They will be banned on sight.
If you still proceed be aware that you will get NO SUPPORT AT ALL. We simply don't care.
If you sell or buy toribash related subject matter with real mony, use paypal or webmoney and do not send as gift. If you send it as gift it will be a lot harder to get your money back when you get scammed.
If you get scammed: We will not refund your precious money you lost. We can, however, ban whoever scammed you.
If you lose TC or items in such transactions it will get handled just like a regular scam.
Safetrade
Unfortunately the safetrade function is currently not working.
However, us marketsquad guys would be able to do it for you.
Check this thread for more information: http://forum.toribash.com/showthread.php?t=286516
When you found a scammer
Yes, even scam attempts are illegal. When we know that someone tried to steal other user's with hard work earned money or items we are going to intervene to make sure that he will not try it again.
If you think you encountered a scammer after checking all those factors I listed above file a scamreport thread or PM someone with a green or blue name. Make sure you read the stickies before filing a scam report.
In urgent cases contact #support. Just click on the HELP button at the top of the forums and connect.
To find someone with a blue or green name just click on View Forum Leaders
at the bottom of the forums.
Just click on the name you desire to contact, click on the "Contact info" button and then proceed to send him a private message.
Make sure to provide ALL of the following information:
Who did it:
How does it make him a scammer:
Proof*:
*We will require proof or evidence. We will not take action just because you say so. Your word is not enough. If you encounter a scammer take a screen shot (f8, or FN + f8 if you are using a Mac) and upload it to a image hosting site such as tinypic.com. Just copy/paste the [img] link it gives you and put it in the message.
When you got scammed
When you got scammed the best thing you can do is file a thread in Scam Reports.
• Read the stickied threads
Yes, all of them. They provide useful information that will help us to help you if you use them.
• Be patient
After you provided all information we asked for all you can do is wait.
Feel free to PM the person who handles the case all your questions or poke him if you think he forgot about it.
If the thread becomes inactive, feel free to bump it.
We will never punish you for reporting something, don't be afraid. As long as your report is legit and you do not try to trick us with false information you will be fine. If you do try to trick us and we find out the punishment will be great, I can assure you.
Of course the common sense rules will still apply. If you post links to shocking sites or similar awful content we will ban your ass.
The next big event from the Gms is out. The epic battle between ponies and llamas. Inspired by the masses of llama avvys and avwave's monthly pony banner, the event was born. The first step is choosing your team. Llamas, headed by Spacellama or Ponies, headed by avwave. The event will proceed when teams are sorted. There is a lot of friendly conflict between the two opposing sides with avvys and sig pics made to support the chosen team. A special banner has even been made in honor of the event.  There is also 1 team which I think lots of people don't know about. The ISHI team.
[17:29]    [ISHI]ishi    I made the team because i doubt i'll have time to compete in the event, and Hamr suggested it
[17:29]    [ISHI]ishi    maybe we will end up crashing one of the events if we get enough members
[17:29]    [ISHI]ishi    atm its just an irc thing to be cool
[17:30]    Solax    who started the [ISHI] tags and who bandwagoned along?
[17:31]    [ISHI]ishi    Hamr was the first to say it, and i was the first to nick change to it, and it was mostly my usual "click" that jumped along, like rittu and vesp, and also a couple of bncy members like Cevius.
[17:31]    [ISHI]ishi    Also Dargon because we needed a finnish person
And just to add to the festivities, here's a quick promo vid I made for the event. Team choosing ends in three days. So don't miss out!
People ask me fairly often 'GHB, could you please teach me how to do proper marketing?'
Well, you are right, that is not exactly how they ask but I don't feel like putting greater amounts of orthographical mistakes into this article than there would naturally be due to my incapacity of writing correctly.
However, there is not really much to teach about marketing within the Toribash community. It is all about common sense, using information you perceive properly and being willing to abuse the great stupidity of the people who will buy from you.
As most of you people probably do not know the true value of the currency we all know as Toricredits is influenced by certain circumstances within and even outside the toribash community.
One toricredit is definitely not always worth one toricredit and I tell you why.
Hey Toribash! So, over a series of complex social experiments and an experienced eye for stupidity, I've noticed a recurring trend in the general forum and ingame population. My question to you guys is: why are people who actually play the game so stupid? I decided to undercover (seeing as I'm a huge celebrity) to test my [obviously correct] hypothesis. The usual outcome: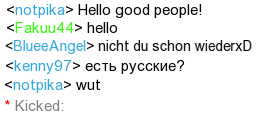 or, alternatively...

Not only is there a clear lack of human morality (and the inability to communicate), but also just a general undertone of stupidity…why is that? Well, let's investigate, shall we? Now, the obvious anticipated speculation regarding my hypothesis would probably have to do with these users' ages, and that could be one of the many probably causes, but I have a different take on it. Well, not really, frivolous and seemingly dumb interactions from people similar to the ones listed above, could be correlated to social experience (in Internet standards) and other retarded habits acquired with introduction to it. With further exposure (most of the time, but sadly not always), these former pieces of mentally dysfunctional troll-bait will become outstanding citizens of our fine community!  Just watch, that semi-retarded user with a reference to pre-adolescent pop culture surrounded by multiple x's persistently trying to sell that marine blood in that judofrac tourney will become an intelligent, contributing Toribashian in due time! Well, that's all for now, send me a message if you want me to rant about a particular Toribash-related subject. So long!
~pika